Private Lender
Mortgage loans solutions
Brokers and borrowers are always searching for the best mortgage loans available. And with Private Lender, that's exactly what they get. Private Lender offers a suite of products matched only by the uncompromised support of their experts who are there at every stage of the process, from application review to signing the dotted line. However, every business needs support – and that's where Agilistry came in.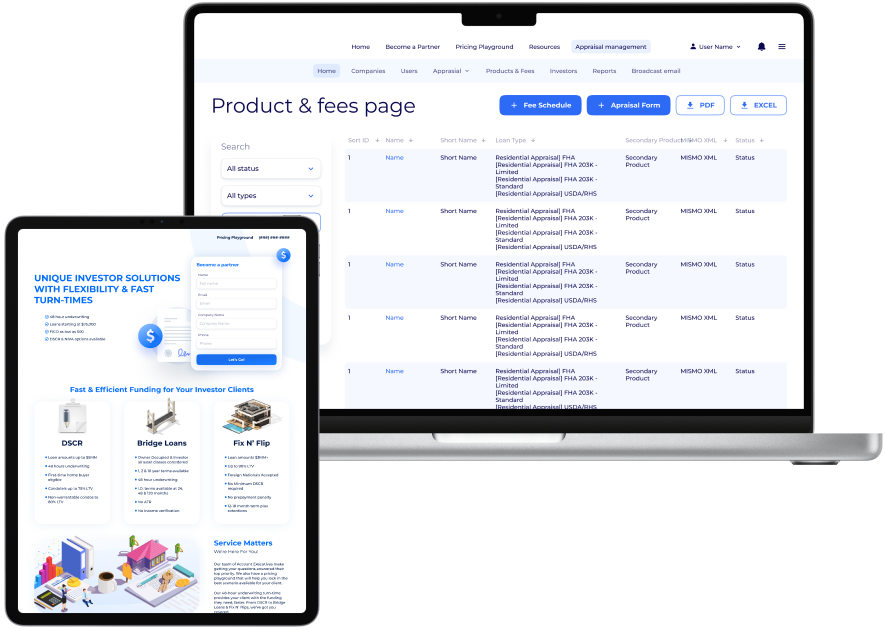 ✅ 32%

✅ 32% more users

More people finish registration survey. Reworked UI / UX helped to make process more clear and less complex for users.

🏦 4.2%

🏦 4.2% more leads

More people successfully get approved for loan. Achieved by making documentation requirements more clear, implemented hand-crafted DocGenie document generation system.

🔐 x3

🔐 x3 more secure

Adding security layers into Private Lender' system resulted in higher business trustwirthiness.
The Problem
Private Lender sought the help of Agilistry to unify and update their ecosystem. The company wanted to make their services more easily available, encourage real-time decision-making, and elevate the customer experience overall.
The Solution
Agilistry successfully optimized Private Lender' user flow by improving and extending functionality. With a more user-friendly ecosystem, Private Lender' prospects are now taken through a more intuitive funnel that gently guides them along the road to purchase.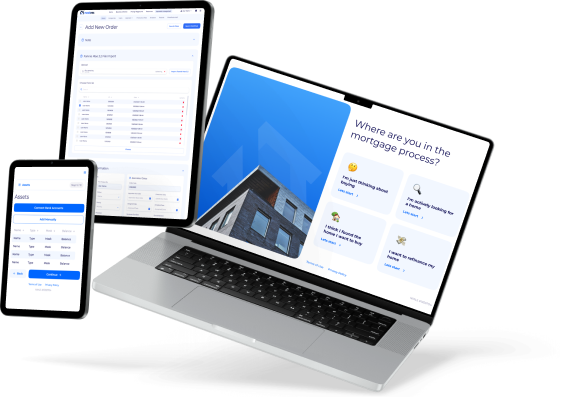 What We Did
After reviewing Private Lender' existing services, we proposed one website for each target audience. Each of the four resources were revised in terms of:
UI/UX Design
Functionality Extension
Digital E-Signing System Integration
Business Consulting
UI / UX Redesign

The main UX challenge was to split the customer flow between segregated web services for brokers, borrowers, and appraisers. Agilistry managed to successfully reinforce the brand through cross-branch unification.

Document Generation Module

Document preparation for the creditor bank is undoubtedly one of the most important parts of the application process. However, digitalization empowered Private Lender to upgrade an outdated model and make it easier for customers to complete and sign the full suite of documentation.

Depreciation Report

It's no secret that depreciation rates impact property value. Thankfully, Agilistry empowered Private Lender to track this via a dedicated depreciation report. Users can filter their view on a single loan's level to reveal all of the information they need.

Functional Authorization Structure

Agilistry equipped Private Lender with a functional structure for authorization via one clear and simple form. Users can log in according to their roles and enjoy an additional layer of security.

Loan Calculations Update

Decision-making should be simple and productive, which is why we updated and reviewed all 6 types of loan calculations for Private Lender. We detected and implemented various decision-making parameters, which users can now explore and select by completing the questionnaire.

Business Analysis & Logic Upgrade

We carried out comprehensive competitor analysis on Private Lender' behalf, accompanied by due diligence of all existing services. With our analysis and report in tow, we proposed an updated structure for the business while optimizing all project documentation for implementation.

Digital Signing System

Digital signing has opened up a new world of possibility, making customers' lives easier while revealing new business development opportunities. With our standalone, customized e-signing system, multiple parties can sign documents online. Digital signatures are just as legally binding as their traditional counterparts. As a bonus, e-signing is more secure and protects data integrity.
How to
push your business to a new level

without heavy investments